Staff



Andrew Laddusaw, Senior Pastor
Andy and his wife, Elizabeth, have lived and worked in Kittanning since 2011. Andy's path to ministry began in 2009 when his life was radically changed by the work and power of God. The desire of his heart is to see people, families, and eventually the community changed in the same way he was. This passion for change has led him to be involved with Living Water Church since it's founding in November 2013. In his spare time, Andy enjoys reading, practicing guitar for next week's worship set, and playing with his four beautiful children Abigail, Joanna, Lily, and Malachi.





Luke Price, Youth Pastor
Luke grew up in Bedford, Ind., and was called to ministry in his teenage years. He received his Bachelor's degree from Anderson University in Anderson, Ind., and it was there that he met his wife, Kayla. They were married in June of 2010 and moved to Kittanning later that year. Before joining the team at Living Water Church, Luke served at a church in Oklahoma and at another in Kittanning; he is currently working for a State Farm agent in Kittanning. He received his ordination through the Church of God Reformation Movement (based in Anderson, Ind.) in September of 2013. In his free time, Luke enjoys biking, spending time with his family and their dog, Bree, and cheering on the Indianapolis Colts and Pittsburgh Pirates.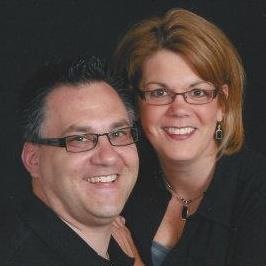 Fred and Lorrie Kison, Founding Pastors
Fred and Lorrie have served in ministry for five years in Kittanning, PA and Living Water Church began under their leadership in November of 2013. Fred and Lorrie live in Butler, PA with their six awesome boys: Tyler, Evan, Noah, Luke, Joshua and Caleb. Fred is an ordained minister with a BS in Christian Ministry and Leadership from Geneva College, while Lorrie works as a nursing professor at the UPMC School of Nursing after obtaining her Master's in Nursing Education and Leadership from Carlow University. The church family at Living Water Church appreciates Fred's biblical approach to his teaching and preaching, along with the real, relevant and contemporary style that make his sermons practical for everyone who attends. Leading people to spiritual growth and a deeper relationship with God through the teaching of God's Word and personal interaction is the heart desire of both Fred and Lorrie.